On Saturdays in May, Big Cheese Days are back in Oxford County! Head out on the road for legen-dairy meals, deals and hands-on experiences in Canada's Dairy Capital.
The Oxford County Cheese Trail is a curated list of 20+ stops that all have special cheese and dairy-related offers year-round that celebrate Oxford County's rich heritage. You choose the stops you would like to visit based on location and activities.
During Big Cheese Days, every Saturday in May, those stops step things up a notch by offering even more exclusive tastes, activities and fun. You can see everyone's offers when you download the passport.
---
---
This year, you can download the Oxford County Cheese Trail passport through Great Taste of Ontario. During May, if you collect 5+ check-ins, you'll be able to redeem for a $25 voucher to a participating Feast On restaurant and of course, there just so happens to be one along the Cheese Trail – SixThirtyNine.
Read on for what else the Cheese Trail stops have in store during May!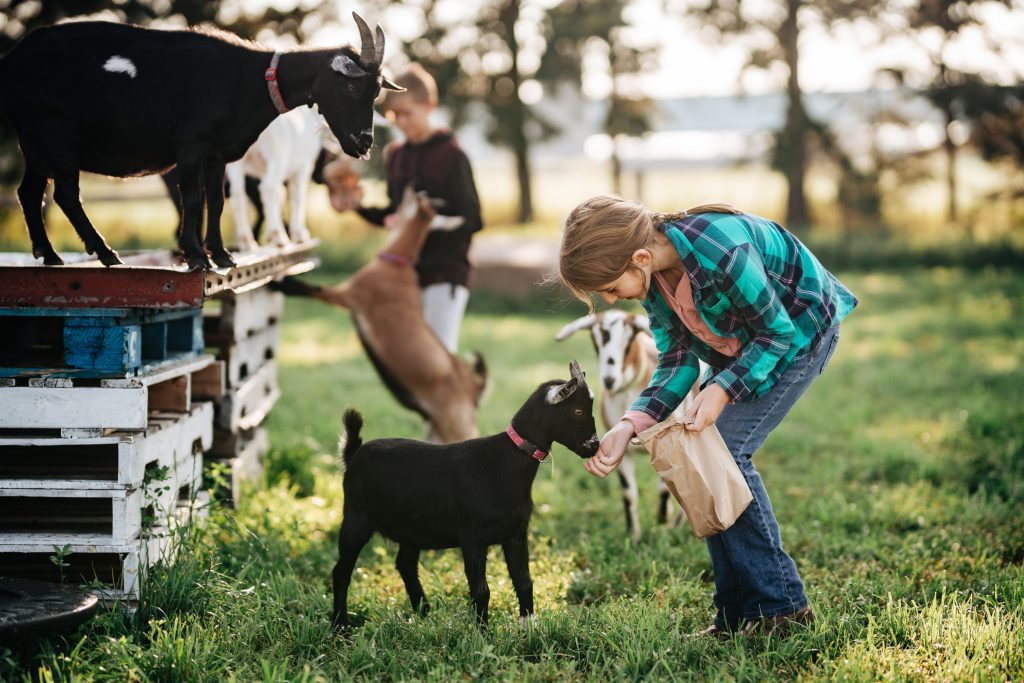 Fun for Families
Families will love Big Cheese Days for the quirky, hands-on experiences, delicious cheesy flavours and maybe even some opportunities to learn along the way.
Stops to the trail's museums offer up old-fashioned DIY ice cream making, cheesy biscuits baked in a stone oven outside and even a romp on a cheese-themed playground.
Restaurants and foodie stops also have some great eats for adults and kids alike. We're talking ooey-gooey dishes that make our mouths water just thinking about them: deep-fried cheese curds, brie ice cream and soft-baked pretzel buns stuffed with brie and onion scape jelly are just the tips of the cheese wedge.
On top of all that, there are loads of ways to experience the Cheese Trail with the whole family. Whether you're snuggling up with some adorable goats, going for a hayride farm tour or touring a cheese factory, there will be no shortage of fun for everyone. 
Want help planning your trip? Check out this itinerary… or this one!

Gourmet Getawhey
If you're a major food-lover then consider Oxford County during Big Cheese Days a must-visit. While this culinary trail is fun to do any time of year, Big Cheese Days is sort of like the Superbowl of Cheese.
Okay, now we're picture Tom Brady going long with a wheel of Gouda. We digress.
Beautiful wine and cheese boards abound, cocktails made with whey and lactose vodka appear on menus, and of course, cheese factories are open and providing tours.
If you're planning a solo trip or romantic foodie getaway, you'll find exclusive flavours you won't find the rest of the year. We recommend cozying up at the Elm Hurst Inn by booking their Cheese Trail Package and heading out from there.
For an itinerary that will bring you past all the foodie hot spots, try this one on for size.

Friends Foray
We get it, your friends' trip isn't all about cheese (but it is a little bit about cheese). If you're heading out with your wolf pack, Big Cheese Days packs the fun. 
Try something quirky like a picnic with alpacas, catch up over delicious craft brews and live music or see if you can tackle a mammoth panzerotti (spoiler alert: we're not sure you can).
You can even harvest your own veggies to make a brunch to enjoy on a beautiful rural farm. With pretty endless options, we curdn't think of a better whey to spend time together.
Want a no-hassle itinerary? We've got your back.
---
So there you have it!
Big Cheese Days are back and better than ever.