Do you love Ontario Pork?
Want to learn from Food Network chefs?
Do you like free BBQ and unlimited drinks? Want to help out a good cause?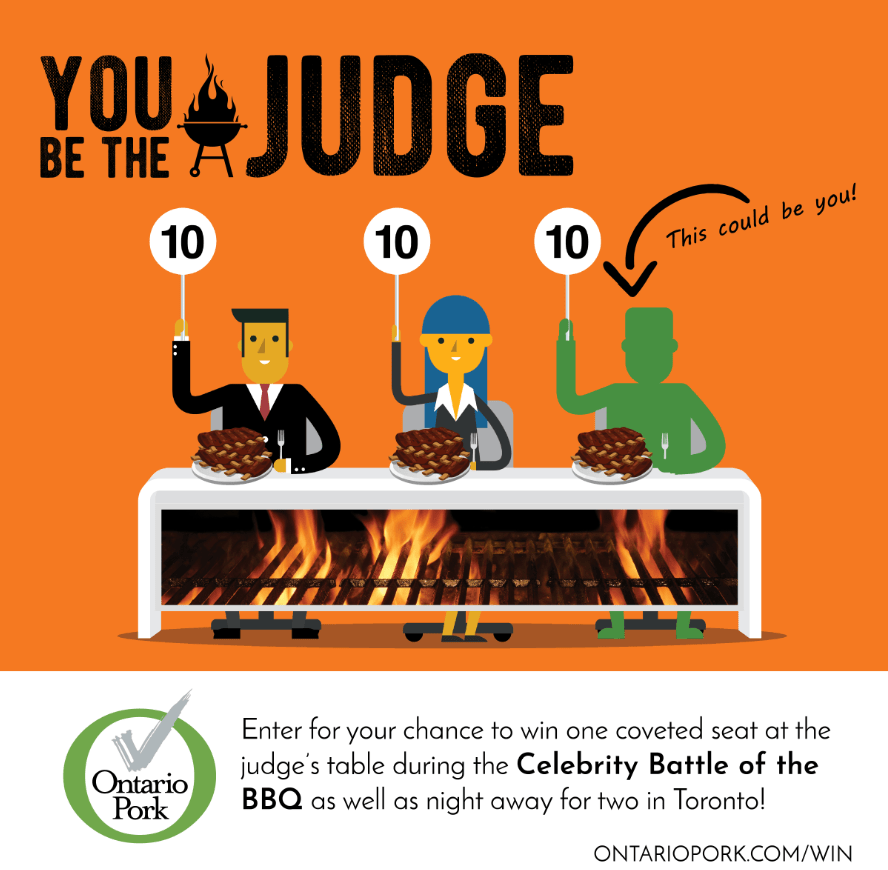 Ontario Pork has the contest for you! Win tickets to Prostate Cancer Canada's Celebrity Battle of the BBQ, judge the entries, and best of all, help pick a winner!
All you have to do is tell @OntarioPork what makes you a good judge of tasty pork bbq in a single social media post. You can use video and photos to help your case. Remember to hashtag it #bestporkjudge!
---
The Prize:
2 VIP passes to the Battle of the Barbecue Grill School in North York on Saturday, September 21, 2019
a seat at the judges' table for the Prostate Cancer Canada's Battle of the Barbecue that takes place in North York on Saturday, September 21, 2019
a pass for your guest to take part as an audience member at the Battle of the Barbeque (while you judge)
1 nights at The Westin Prince Hotel, North York,  plus transportation from the hotel to the events
**The winner must not have any food allergies or other food restrictions, and be willing to taste and judge whatever food the Battle of the Barbeque contestants submit for judging.  You'll need to take bites of 24 different food items.
For full rules and contest details, visit ontariopork.on.ca/Win/you-be-the-judge