Oxford County is proud of its rural roots.

Located in the heart of Southwestern Ontario, Oxford is home to several thriving communities–and a whole lot of dairy cows.

History buffs revel in the regions rich culture. Did you know that one of Upper Canada's most successful Quaker settlements was located in Norwich Township? Nearby Otterville boasts one of Ontario's most important historical sites – the 1856 African Methodist Episcopal Church and Cemetery. Also in Otterville, is the Otterville Mill. Built in 1845 on the Otter River as a flour and grist mill by Edward Bullock, it's one of the oldest continually operating water-powered mills in Ontario.

But it's the agricultural gems and edible experiences that caught my eye.

As the dairy capital of Ontario, people of the area take pride in their cheese makers and chefs find themselves regularly inspired by local products. We found this to be most true on our visit to Six Thirty Nine in Woodstock where Chef Eric Boyar creates seasonally inspired, delicious meals.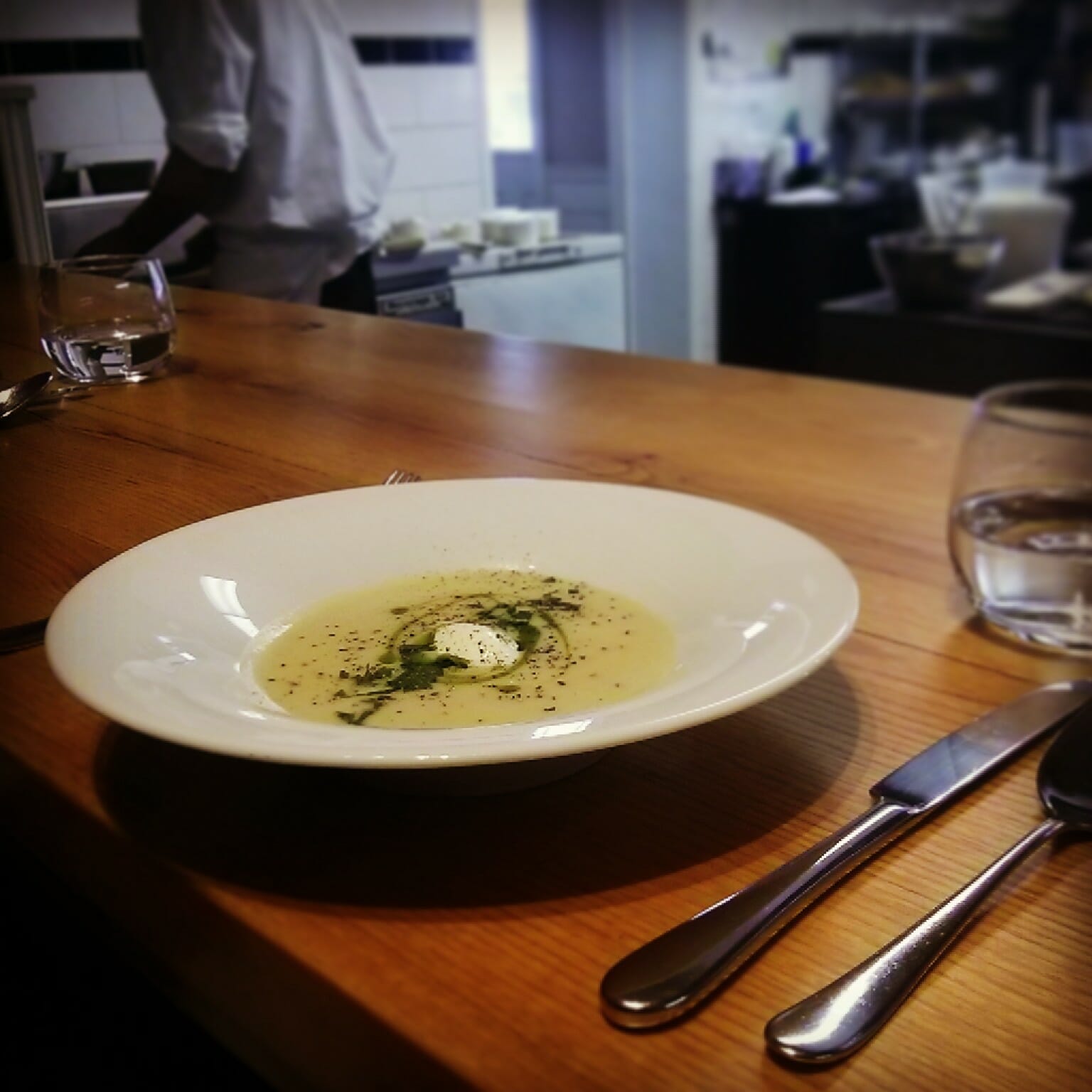 "I spent my Saturday mornings heading to the market and driving around to pick up local cheese. There's two markets in Woodstock, and one runs all year." said the chef as we tucked into heirloom beet salad with smoked walnuts and duck prosciutto, alongside some of the best celeriac and apple soup Trevor had ever had.
Six Thirty Nine has a chefs table for four in their kitchen. Watching Chef Eric and his team work is like watching the mice and birds from Cindrella get her ready for the ball, with less singing.
We followed our belly warming soup with the pork burger paired with house preserved quince butter for Trevor, pillow-y gnocchi with Five Brother cheese and smoked pork croquettes for me.
I can't wait to come back and tuck into some bacon wrapped venison loin with butternut squash, walnuts and maple jus. Even in the bitter January cold, Chef Eric manages to serve up fresh local fair fit for a king–and queen!
No jaunt to Oxford County is complete without a visit to a cheese maker along The Cheese Trail.  This time around, we stopped in to see Shep Ysselstein at his beautiful dairy shop: Gunn's Hill Artisan Cheese.
A day late for curds and distraught about it, we instead picked up of Shep's famous Handegg Swiss style cheese and some new creations he has available just at the dairy: Gunn's Hill Brie and Garlic & Herb Gouda variety.
While in the area, you can also stop into any number of other stops along The Trail like the Ingersoll Cheese Museum; Dairy Capital Cheese; Bright Cheese & Butter or even Birtch Farms & Winery. Spend the night at Elm Hurst Inn & Spaand pamper yourself in the morning.
And don't forget, come the spring melt, to visit Jakeman's Maple Farm for all things maple!
Located between Kitchener and Stratford, the rural roads of Oxford County and charming brick fronts of Woodstock are definitely worth a trip!
---
About Oxford Fresh
Oxford Fresh is a group of chefs, growers and processors and they are hooked on flavour! Their chefs are hungry to create a cuisine based on food full of unique, Oxford flavour.