What do you call a woman who brews great beer? A brewmaster.
?Today, women play an important role in the world of craft brewing,? says Garnet Siddall, president & CEO of Side Launch Brewing and vice chair of Ontario Craft Brewers. ?Beer has generally been considered a male-dominated domain; however, women are actually quite prominent in the industry and their participation is increasing.?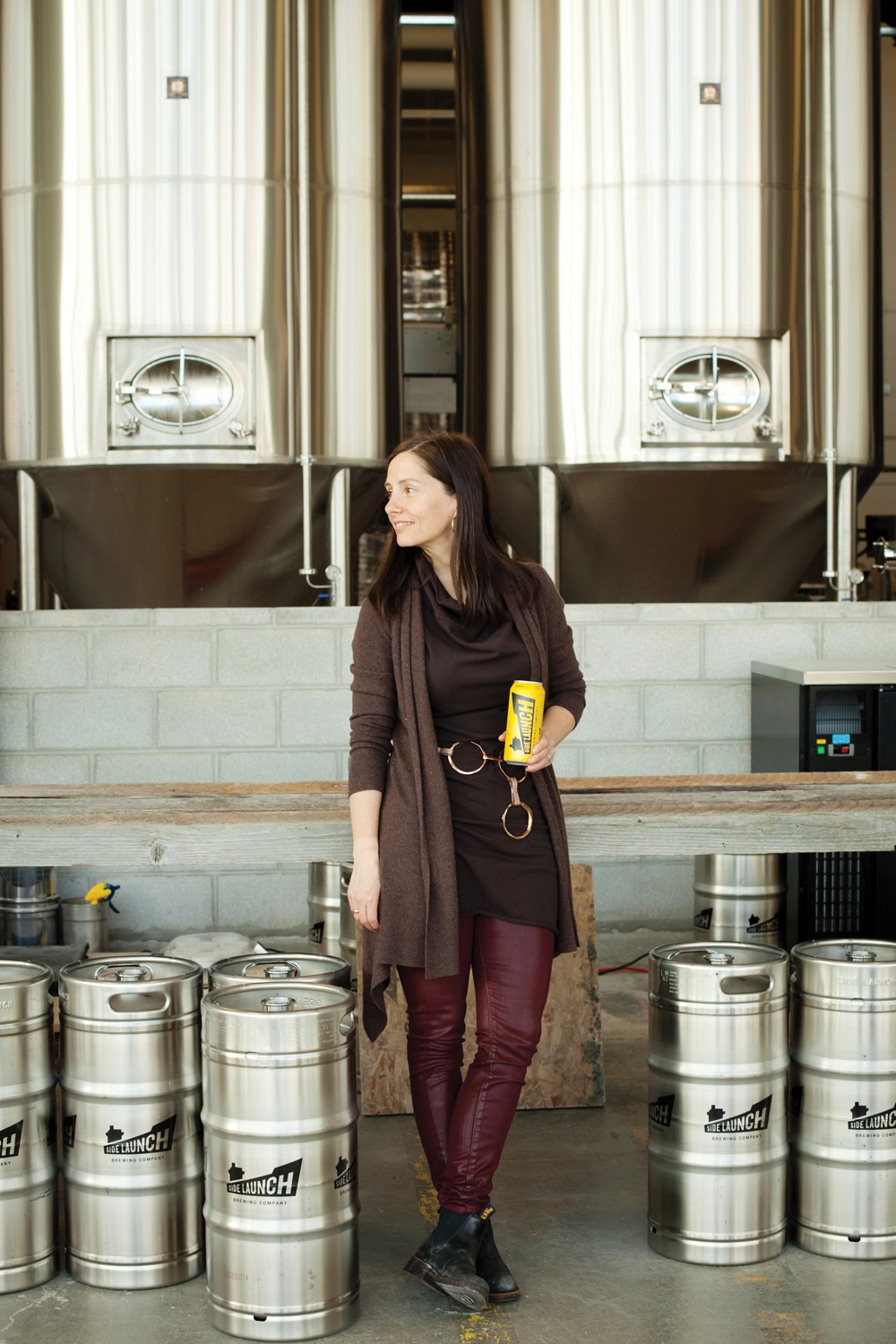 Siddall is part of a growing contingent of women in the brewing industry. The Ontario Craft Brewers is celebrating the female owners, brewers, production sales and marketing managers, and even those in HR today.
They recently held a Tech Talk specifically on the subject, moderated by the Beer Wench herself Robin LeBlanc — who is publishing her first book any day now.
The OCB has also started an Industry Working Group to examine and identify opportunities and issues and to advocate and advance the objectives of women in the craft brewing industry. The group will be chaired by Siddall.
Needless to say, there are some seriously talented women making some seriously delicious beer in this province. Today, on International Women's Day, we celebrate you — and your beer!
Hey ladies! Looking for a mentor in the big, bold world of brewing? Pull up a stool next to one of these brilliant brewing ladies:
Ainsley Robertson
Brewer, Trafalgar Brewery
Andrea Mulligan
Co-Founder/Owner, Sleeping Giant Brewing Co.
Tracy Phillippi  & Brandi MacDonald
Head Brewer, Black Oak Brewery
Val Stimpson
President & CEO, Neustadt Springs Brewery
Barbara Ziola
Head Brewer, Magnotta Brewery
Morgan Wielgosz
Amsterdam Brewery
Garnet Siddall
President & CEO, Side Launch Brewing
Mary Beth Keefe
Head Brewer, Granite Brewery

---
March 8th is International Women's Day and the Ontario Craft Brewers want to send a shout-out to all the fantastic women who are in the forefront of Ontario's Craft Brewing Revolution!
Find out more. Visit the website.
---