Supporting the bounty of our lakes and rivers is important. That's why we run programs like FISHSTOCK, in partnership with the University of Guelph and Ocean Wise.
In advance of this hands-on, educational day, we sat down with Dr. Kevin B. Reid, Ph.D, Research Scientist at the Ontario Commercial Fisheries' Association (OCFA) to talk about the state of our fisheries.
Kevin will be joined by Ocean Wise chef Ned Bell,  Feast On chef Shaun Edmonstone, Marvyn Budd of Planet Shrimp, Denise Purvis of Purvis Fisheries, and Ron Caudle of Caudle's Catch Seafood at FISHSTOCK on Monday, May 14th to help us better understand how we can better integrate Ontario's fisheries into foodservice.
---
We hear a lot of acronyms in our world. What exactly does the OCFA do?
KR: The OCFA stands for Ontario Commercial Fisheries Assocation. It's the business association for the commercial fishing industry (harvesters and processors) in Ontario. We advocate for the industry, carry out independent research and we also partner with the OMNRF* to do fisheries assessment on the lakes.
*We told you there's a lot of acronyms! OMNRF stands for the Ontario Ministry of Natural Resources and Forestry for those of you who aren't in the know. The Ministry protects Ontario's biodiversity while promoting economic opportunities in the resource sector and supporting outdoor recreation opportunities.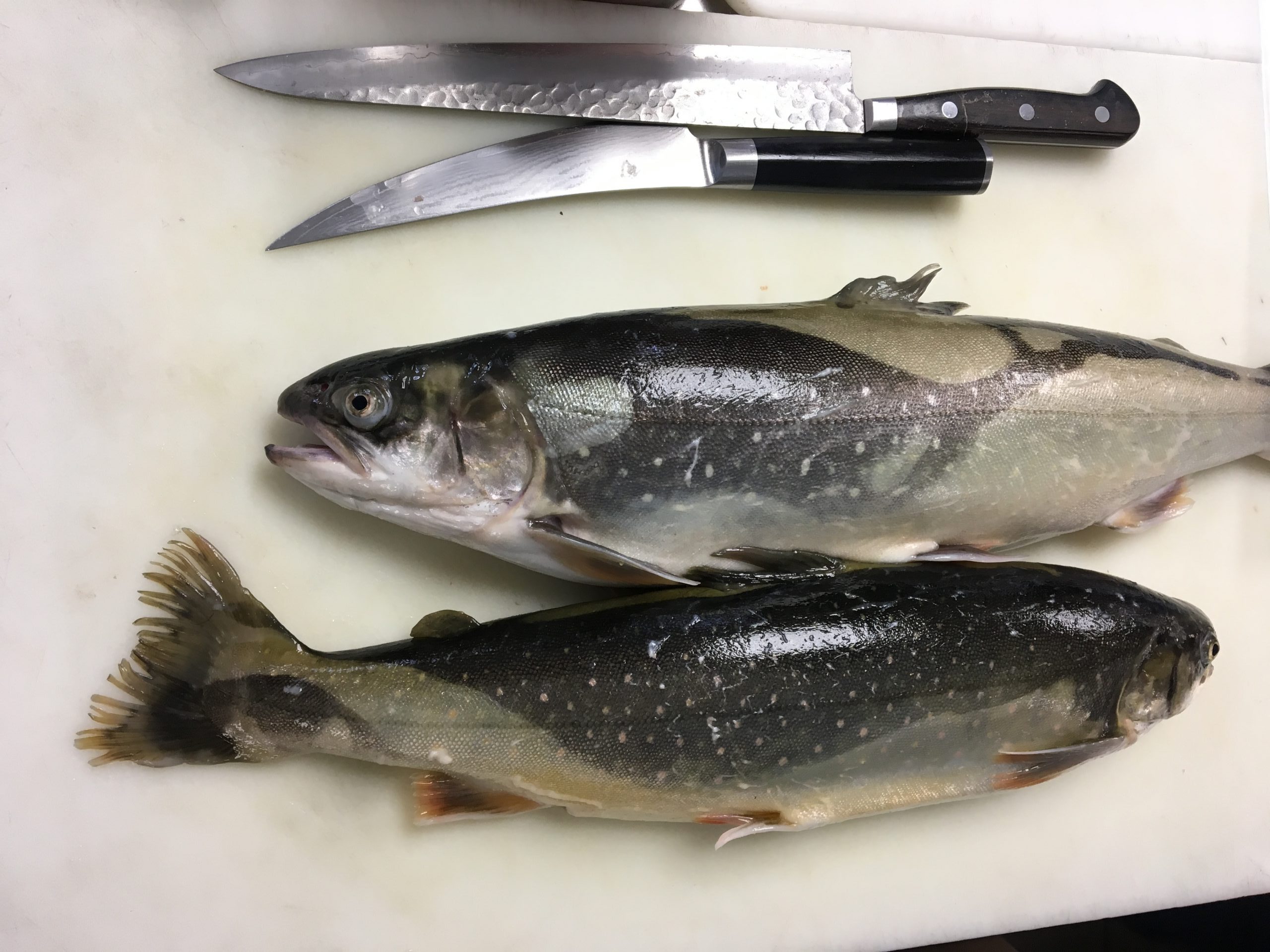 ---
Tell me about 'Assessment Management' — I thought we were talking about fish! 
KR: My former title was Assessment Manager because I am responsible for managing the fisheries stock assessment work of the OCFA, but my new title is Research Scientist to better reflect my involvement with the research side of the OCFA's work for the industry.
Sounds like you know a lot about Ontario's fisheries. Do fish have seasons like fruits and veggies? 
KR: The fisheries are definitely seasonal but harvesting can take place year-round – conditions permitting. Some years there is just too much ice. Processors can freeze products so that most species are available year-round.
What kind of fish are we talking about here?
KR: The big commercial species in Ontario are Walleye (sometimes called pickerel), Yellow Perch, Lake Whitefish, Lake Trout, and rainbow smelt.
We love rainbow smelt! Do you have a favorite lake fish?
KR: I like pan seared walleye and deep fried panko yellow perch. Smoked lake trout and whitefish are great too!
Okay, let's get back on track. What does 'sustainable' fishing practices mean in Ontario? We hear a lot about trolling, aquaculture, and ocean species — do the same rules apply in Ontario's lakes?
KR: The primary means of harvesting in Ontario are gill nets, trap nets and, in the case of Lake Erie Rainbow Smelt only – bottom trawl. The OMNRF places restrictions on the use of each gear type and which species can be targeted by a particular gear type. Most importantly, all valuable species are managed by way of individual transferable quotas (ITQs) and the quotas are adjusted to account for changes in the stocks.
That sounds like a lot of hard (but valuable!) work. Is that what you'll be talking about a FISHSTOCK next week?
KR: I'll be talking about the "Commercial Fishing Industry in Ontario – A brief history and prognosis". We'll be asking and answering questions like why is there a commercial fishing industry in Ontario? What is the social and economic impact of the industry?
We'll also look at the biology of the primary commercial species, historic trends in the fisheries, the current status of selected fisheries; ecosystem change, sustainability and eco-certification. It will help us better understand the prognosis for future of commercial fisheries in Ontario.
---
Special thanks to the Ontario Commercial Fisheries Association for supporting Feast On; and to Dr. Kevin Reid for taking the time to chat about Ontario's lake fish. Join us Monday, May 14th to further the discussion and learn to incorporate the amazing bounty of Ontario's lakes and rivers into your menu.