Don't get us wrong, we love icewine. Paired with a cheese plate or a beautiful terrine, it can be sublime. Sweet, aromatic and complex — it can elevate a dish to new heights.
But getting through a whole bottle before it goes stale can be difficult! That's why we've consulted our chef friends and wine-making wizards on ways to make the most of that bottle before it goes bad.
Here's what we came up with:
---
I Don't Think You're Ready For This Jelly
Move over port jelly — it's time for icewine to shine. Simply mix one package of Certo pectin for every cup of icewine used. Stir to combine and bring to a boil on high heat. Simmer for 15 minutes, until jelly begins to thicken.  Pour into a container and refrigerate until jelly cools and sets. Serve with copious amounts of cheese!
---
Let Them Eat Cake!

The stone-fruit and honey nuances in icewine make it perfect for cheesecake! We like this super simple recipe from Harbour Estates Winery in Jordan. Not in cheesecake? Maybe you should see a doctor, and then make this Chocolate Cab Sav Icewine Cake from Vineland Estates.
---
It's 5 O'Clock Somewhere
Icewine is delicious chilled on it's own, but it's a rockstar in a cocktail glass. Pilliteri Estates suggests mixing it with bacon infused scotch; Peller Estates tops it with bubbly; and The Ice House turns it into booze-y slushies!
---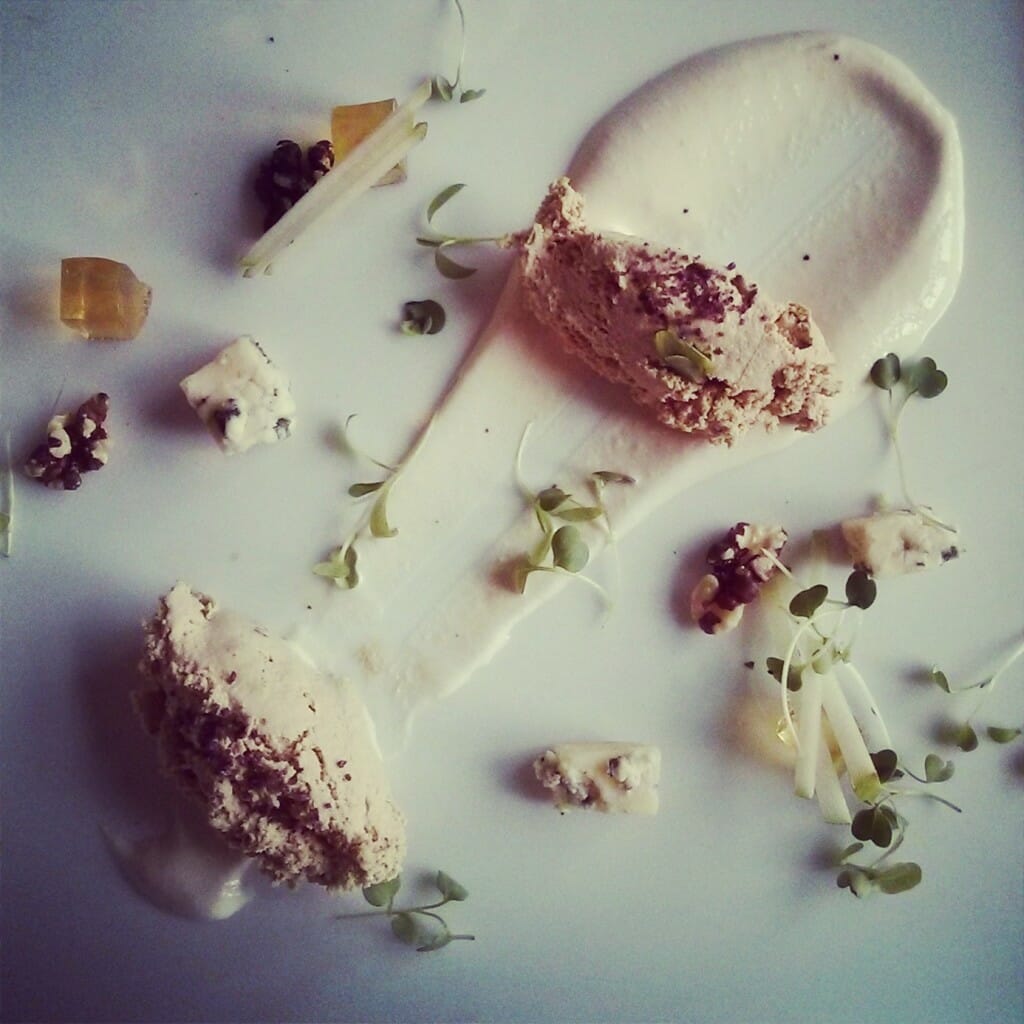 Take Your Terrine Up A Notch
Chicken, pork, all manor of offal — it all cries for a splash of icewine. Use it just like you would Calvados or Brandy. Jamie Drummond agrees.
---
When In Doubt, Gravlax.
While vodka may be traditional, curing salmon with icewine is way more Canadian. We like this Saavy Company recipe, but swapped the vodka for icewine. It's sweet, complicated and a little pink. Just like us after a couple glasses of vidal!
---
And while you're at it, stock up at the Niagara Icewine Festival — happening weekends in January! There's no better way to celebrate all-things-icewine.