100km Foods Inc. joins the ranks of Patagonia, TOMS, and Dr. Bonners as 2019 B Corp Award recipients
It's official, for the fourth year in a row, 100km Foods Inc., has been recognized with global distinction as a Best For The World B Corp. The company ranked in the top 10 per cent of the 3,000 B Corps around the world for its exemplary supplier relations and the significant impact it has made on its community.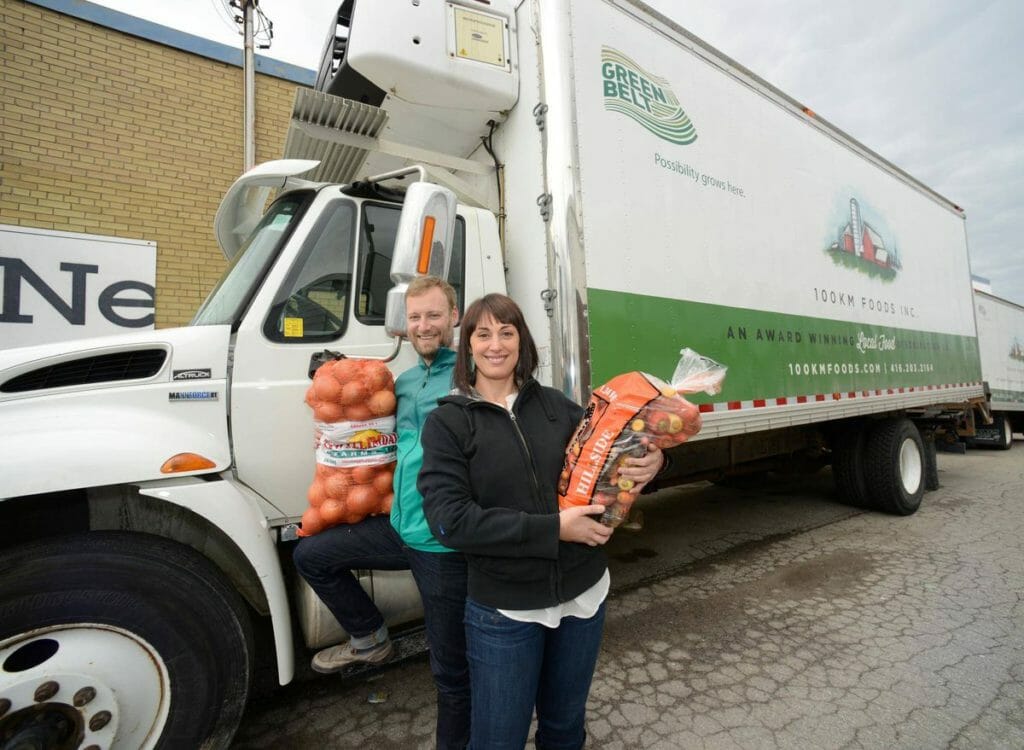 "In 2008, we created 100km Foods with a purpose; to create a viable and sustainable local food economy," said Paul Sawtell, CEO and Co-Founder of 100km Foods Inc. "Having an International B Corps Best for the World Award recognizing the impact of our work on our farm and community partners is especially rewarding. Being true to our purpose and values is our north star and we truly believe that business with a purpose has the power to be a source of lasting change."'
In addition to supplier relations and community impact, 100km Foods Inc. was also assessed on its practices and policies around community service and charitable giving, including whether its product or service is designed to solve a social issue, such as access to basic services, health, education, economic opportunity and the arts.
What makes 100km Foods so special? They focus on strategic partnerships to build a more just and equitable local food system. They've been champions of Feast On since day one. They also donate proceeds from events and apparel sales to food and agriculturally focused non-profit organizations.
"We're incredibly proud of this year's Best For The World honourees," says Anthea Kelsick, Chief Marketing Officer of B Lab. "These inspiring companies represent the kinds of business models and impact-driven business strategies that are building a new economy—one that is inclusive, regenerative, and delivers value to all stakeholders, not just shareholders. To that end, B Corps like 100km Foods Inc. are redefining capitalism and showing that it actually can work for everyone."
One thousand B Corps from 44 countries were named to the 2019 Best For The World lists, including Patagonia, Beautycounter, Dr. Bronner's, TOMS, Seventh Generation, and Greyston Bakery. The 2019 Best For The World honorees are determined based on the verified B Impact Assessments of Certified B Corporations.
---
Congratulations to the whole team at 100km Foods!